Why Rent Furniture?
It seems like a simple question but the reasons why people rent furniture and the various types of people are quite vast and diverse.  Rental Furniture can sometimes have a rather negative connotation, thinking of big-box chains that rent sub-standard furniture in mass quantities without much care to the quality, upkeep or cleanliness of their products. Let's discuss the difference of Upscale Furniture.
What sets Upscale Furniture apart from other rental furniture companies?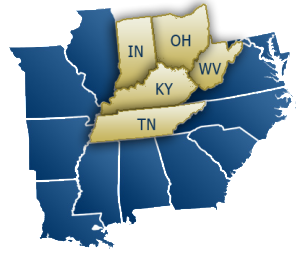 First of all, we'd like to distinguish what we do at Upscale Furniture from these large 'rental furniture' chains.  Upscale Furniture has been placing corporate furniture rental packages throughout Kentucky, Indiana, West Virginia, Ohio and Tennessee since 2007.  We provide quality business rentals, staging, model furniture, kitchen housewares, linens, appliance and home decor at affordable monthly rates. We specialize in working with Corporate Housing companies, Human Resource and Relocation managers to assist them in setting temporary housing for their residents, employees and contractors. We also have built a reputation with apartment communities, property management companies and insurance relocation companies to deliver quality products in a timely fashion and with excellent customer service. We also work with realtors and homeowners over the years for home staging while a property is listed for sale.  And of course, we offer furniture and houseware packages for the individual renter, college student, military personnel or traveling executive that needs temporary, quality and comfortable furnishings.
So what are the benefits of renting furniture?
Flexibility in terms of rental. So if you need to rent for a few weeks, months, or even years, our rental plans are flexible to your specific needs. We offer fast delivery and quick pickups, as well.  We believe in Next Day delivery and strive to honor our 24 Hour Guaranteed Delivery turnaround time, which is the best in the industry. It only makes sense that if we can deliver furniture within one (1) day of accepting an order, then we should be able to pickup the furniture within two (2) business days of requested pick-up. While other furniture rental companies may require a 14-day notice to pickup furniture, we feel it does the customer an injustice to hold them hostage to that type of notification just to collect a few extra dollars.
Flexibility in Packages.  Whether you need just a few pieces, to a whole room, several rooms or the entire home, we have customized packages for your specific needs. We also have various levels with each package to match your budget, style and taste including Intern, Premium, Corporate Premium and Godiva. We even carry Tempur-Pedic® mattresses and bedding for your comfort. We also have office furniture for your home-office or business.
Flexibility and Freedom. For those renting furniture, our customers never have to move their furniture or housewares location to location, they just place a call to our customer service department and within 2 business days, we'll pick it up. This is especially helpful for military personnel and college students who are moving a few times a year.  So no more having to pay the high price of professional movers, asking friends to help, or renting a moving van. Everyone hates the process of moving, so when you rent furniture, you avoid that hassle.
Financial Flexibility. Renting furniture, especially for short-term use, is much more cost-effective than buying new furniture or sometimes even used furniture and then having to resell it or discard it. You provide us with your monthly budget and we'll find the right package for you.
Who Rents Furniture?
Our demographic over the five states (KY, WV, IN, OH & TN) we service have a large range with various different reasons why they rent over buying.
---
Business Travelers
The Global Business Travel Association reports the number of business trips taken annually in the U.S. a whopping 488 million trips. Many of these executive travelers stay longer than a few days or weeks, so they may need more permanent housing especially if their family accompany them. So when corporate housing is needed, then rental furniture packages are needed to fill that space, making it feel more like home. We have various packages available, high quality furnishings and accessories, and a 24-Hour Guaranteed Delivery.
---
College Students
There is already so much to overwhelm college students these days, especially the freshmen who are acclimating to a new place, new schedule and often new location, so we can simplify the process by offering the perfect package for their dorm room or student housing. We even offer a compact office setup so they have a place to hit the books, as well as have a peaceful night's sleep in their Tempur-Pedic® mattress.
---
Military Personnel
For our military personnel, we provide furniture and whole-home packages to reduce the stress and hassle as they and their families move from base to base. Factoring in the furniture rental needs of the military personnel or military families, UPSCALE FURNITURE Rental provides custom "set-ups" for military housing. Upscale Furniture supports those who serve by offering a 10% Discount for furniture, appliance and housewares rentals to military personnel and their immediate family.
---
Home Stagers & Realtors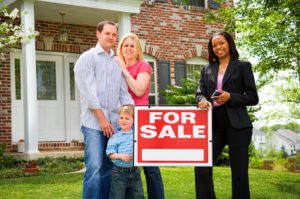 Among REALTORS® who typically represent the buyer, 49% report most buyers are affected by home staging and 32% of buyers' agents believe staged homes increases the dollar value buyers are willing to offer more up to 5%.  The goal of staging is to make a home more appealing to the highest number of potential buyers, thereby selling a property more swiftly and for more money. Therefore, by renting furniture which is delivered within 24 hours and can be arranged to be picked in two business days, you can easily clear the house out when the home is sold. With our stylish, quality brands, you can make a memorable impression with potential buyers.
---
Apartment Communities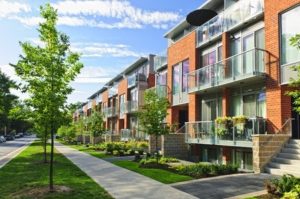 Many upscale apartment communities need rental furniture for their Model Apartment to entice new renters, as well as offering the option of a furnished apartment for corporate housing and for short or long-term rental applicants.  We can work directly with your residents to help them select the furniture and houseware packages for their specific needs.  We understand that it is imperative that we take care of the residents referred to us by providing a high quality products at the most affordable rate possible.  We work in concert with apartment leasing agents and property managers to assist residents with renting furniture, housewares and High Definition televisions.
---
Business Owners or Managers
From office furniture upgrades to working rentals for the trade show circuit, your business or sales setting must be functional while appealing. We provide booth accents to gain an advantage at trade shows or furniture rental for a more functional and ergonomic office. Residential furniture, Foliage accents, Electronics, Artwork, Computer Workstation rental and Executive Housewares are all available to our company furniture rental customers.
---
Everyone Else
Whatever your situation we have packages for your needs, whether you need a room package for a family member that is staying with you temporarily, for those who don't want to wait to have the money to buy new furniture for every room of your house, or for anyone whose living situation is temporary for any number of reasons.  Regardless of your situation, style or budget, we provide monthly furniture rentals, rent-to-own options, or direct purchases of furniture. For more information, please use the Contact Us form. We look forward to earning your business!