Join Upscale Furniture's Referral Program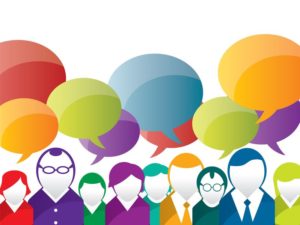 "The reason referrals are so powerful is because they come from a credible third-party that has experienced first-hand the benefits of doing business with you." -David Frey, the CEO of Marketing Best Practices. Why are referrals so valued to any business?
74% of consumers identify word-of-mouth as a key influencer in their purchasing decision.
Word of mouth is the primary factor behind 20% to 50% of all purchasing decisions.
92% of consumers trust referrals from people they know.
Consumers rely on word-of-mouth 2x to 10x more than paid media.
We at Upscale Furniture realize that our business has successfully grown in five states because of our quality service, products and price, but we also know that we could not be where we are at without our customers' referrals. We would like to express our great appreciation of our loyal customers who have left positive feedback on various channels, who have told their friends and referred us to customers, clients and business colleagues.  As a result, we have a reputation for the Best Service in the furniture rental industry, where our slogan is "Where Affordability Meets Affordability".  We have built a solid reputation for superior quality and service in the furniture industry by listening to our customer's needs and requests.
We express our appreciation for all our referrals, not just in our words but in financial rewards.  Thus several years ago, we developed our Upscale Furniture's Referral Program where we offer incentives to those who refer our rental furniture company to their clients including:  leasing agents, realtors, real estate managers, property managers, apartment sales staff and community managers in West Virginia, Kentucky, Ohio, Tennessee, and Indiana.  We do not pay in points, and we will not neglect to pay you.  We pay each month on the 15th of the month, and we pay in CASH or check – whatever you prefer.
How our Referral Program works:
Upscale Referral fees start at $50 for all Furniture Leases Closed and can increase to $200 for Corporate Rentals.
We pay CASH for all Furniture Referrals.
Receive $75 for first time referrals!
Referral fees are paid on the 15th of the Month.
Referral amounts are contingent on the type of package placed and length of lease. Minimum Lease Periods are applicable.
Have questions or want to sign up to join our referral program?  Contact dan@upscale-furniture.com with detailed questions or to discuss referral and / or social media specials.