Interns- How They Can Benefit Your Company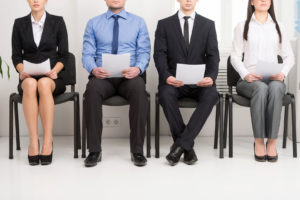 A booming economy in the Northern Kentucky region and Cincinnati area has brought with it a lot of new attractions, businesses, and plenty of opportunities for new jobs. MeetNKY board chair, Jack Brandt, says, "Amazing things have happened in Northern Kentucky and Cincinnati n 2016." With major companies coming to the area and existing ones expanding there is a huge calling for professionals from a vast array of different fields and skills. In today's job market interning has become a popular way to fill this demand with benefits for all parties involved.
What is an Internship?
An internship is an official program offered by an employer to potential employees. Interns can work either part time or full time at a company for a temporary period of time. Internships can be paid or unpaid, if they are unpaid, they're usually subject to stringent labor guidelines. Most internships are work experience internships, where the intern receives on-the-job training in a field that they wants to learn more about and to gain more experience.
Though employment isn't guaranteed at the end of an internship, many employers use internships as a way to train and evaluate future employees. A 2009 NACE survey of U.S. employers with interns found that 67% of those interns were given job offers after their terms were complete.
What Are the Benefits?
Internships offer students and new grads a hands-on opportunity to work in their field of interest.They get on the job, real life training thus building a valuable experience that makes them stronger candidates for a permanent job opportunity.
An internship can also be a great way to give a certain career a "trial run". After accepting an internship, you may find a certain job is not for you, giving you valuable insight that will help you choose a lasting and successful career path.
Employers also benefit greatly from intern programs. For a company, an internship can be used as an inexpensive recruiting strategy. Employers are able to put these possible new employees to the test as they observe their skills, talents and work ethic. The hiring process has many risks, as first impressions at an interview aren't always accurate and can later be found to be a complete misrepresentation of the candidates actual qualifications. With an internship the company also gets to see first hand how well a potential employee works with others and how they handle the training process. Unlike a new hire, interns have received on-the-job training and are ready to go on day one without any doubt or concern if they can do the job they were hired to do.
Upscale Furniture Offers Custom Intern Packages
If you're moving into the city this summer for an internship,  you're probably in the process of looking for an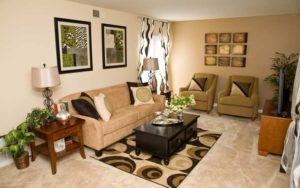 apartment to rent. Once you find it, you're going to have to find decorations and furnishings for your new home in order to make it comfortable and livable for the upcoming months. Whether it's a short-term lease or you're moving to Lexington, KY for good, Upscale Furniture suggests choosing a furniture rental package over buying pieces new. By doing so, you'll save money and time, not to mention the headache of trying to get rid of your furniture once you leave.
We also work closely with Human Resource managers and relocation specialists to set up the furnishings for your corporate housing for a company's interns or relocating employees.  Upscale Furniture will help with design a package that fits your company's needs and budget, we'll deliver, setup and pickup when needed. You can get everything you need to make your intern or employee's corporate housing comfortable and functional, including kitchen wares, a flat screen TV, a bath package and living room furniture. With several different furniture rental packages to choose from, Upscale Furniture has something for everyone's style, needs and budget. Any package can also be fully customized to meet any and every need you may have. To check out our basic intern packages click here.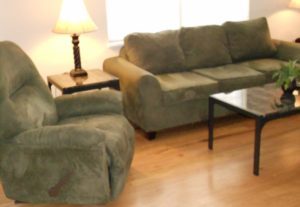 When you need to furnish an apartment on a budget, Upscale Furniture has the rental furniture package for you. Choose from the basic package, which includes a sofa, recliner, coffee table and end table, or go all out with the complete intern package, which comes with a sofa, love seat and recliner. Our showroom includes all of the best brands on the market too, like Home Elegance, Ashley's, and Tempur-Pedic.
To turn a temporary apartment into a comfortable home and oasis for your intern, contact Upscale Furniture by calling (859) 536-2324. We deliver to Ohio, Indiana, West Virginia, Kentucky, and Tennessee.
Also be sure to check out our referral program, which is so much more than a simple point system. Unlike most companies, we pay CASH for all furniture referrals. Visit our Referral Program page for more details!