Huntington WV
Welcome to Huntington, an exceptional city!
Huntington, located in Cabell County of the state of West Virigina, is located on the junction of Gyandotte River and Ohio River.   It is both a vibrant, energetic city and a place where heritage comes alive. Sitting on the Ohio River at the point where West Virginia, Ohio and Kentucky meet, Huntington is part of the largest inland port in the United States. As of the 2010 Census, Huntington's population was 49,138. It is the second largest city in the state. However, it is the hub of the Huntington-Ashland-Ironton metropolitan area, which spans seven counties and three states and has a population of 365,419.
History: The City of Huntington was founded as the western terminus of the Chesapeake and Ohio Railway in 1871 upon agricultural homesteads, and is named for the railroad's founder Collis Potter Huntington. The first identifiable permanent settlement, Holderby's Landing, was founded in 1775 in what was then the Colony of Virginia, but the area had been sparsely settled by French as early as 1609.  The growth of Huntington and its economy through the 1970s was originally based on steel processing, shipping, manufacturing and transportation. Huntington has since shifted to health care, finance, retail, education, service and tourism industries.
The city is home to Marshall University, one of the largest employers in town and a major contributor to the heart and soul of the community. On Nov. 14, 1970, a chartered jet carrying 75 Marshall football players, coaches, staff and supporters crashed just short of Tri-State Airport as it returned home from a game in North Carolina. Everyone on board was killed.  A movie titled "We Are Marshall," starring Matthew McConaughey and Matthew Fox, was released nationally in 2006 and depicts the aftermath of the tragedy for the university and community.
Economy:  The largest employers are Marshall University, Cabell Huntington Hospital, St. Mary's Medical Center, CSX Transportation, the U.S. Army Corps of Engineers, Amazon, DirecTV, and the City of Huntington. Huntington is also home to: Huntington Museum of Art, the Big Sandy Superstore Arena, the Collis P. Huntington Historical Society and Railroad Museum; Camden Park, one of the world's oldest amusement parks; and the Port of Huntington Tri-State, the largest river port in the United States. Huntington's Cabell Huntington Hospital, St. Mary's Medical Center and Joan C. Edwards School of Medicine are the thrust of a growing medical community.
It's original growth was based on steel processing, shipping, manufacturing, and transportation through the 1970s, until the city experienced deindustialization. The primary industries have shifted to high technology, such as, the film and television industries, health care, biomedical technology, finance, tourism, and the service sector. The Amazon Customer Service Center in Huntington employs approximately 500–700 people.The newest area of development in Huntington is KineticPark, a premier technology park on Sixteenth Street near the Interstate 64 interchange. The flagship of the development is Amazon's 70,000 square-foot customer service center.
Culture:  The downtown area is once again a draw for shopping, dining and entertainment, including Pullman Square, a modern town square. The streets are alive with people walking from venue to venue or taking advantage of a newly-created bike path. Year-round, a variety of festivals and special events draw crowds to Pullman Square, the Big Sandy Superstore Arena and the historic Keith-Albee Performing Arts Center. Huntington also is known for its expansive park system, the gem of which is Ritter Park. The park, which features a walking path, award-winning playground, tennis courts, amphitheater and PetSafe Dog Park, was recognized by the American Planning Association in 2012 as one America's 10 Great Public Spaces. Since 1934, the park's Rose Garden has been West Virginia's nationally-recognized municipal rose garden, containing 1,000 plants and noted for its All-American Rose Selections.
Huntington also host several popular festivals throughout the year including Chilifest, Tri-State Comic Con, Tsubasacon, Rails and Ales Festival, Guyandotte Civil War Days, Guyandotte Heritage Days, X-Fest, Hilltop Festival, Jass-MU-Tazz, Ritter Park Days, Lions Tri-Stage Arts & Crafts Festival, Pilot Club of Huntington's Antique Show & Sale, West VA Hot Dog Festival, WV Day Celebration, Old Central City Days and more.
Information:
Things to Do in Huntington WV: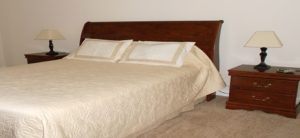 Upscale Furniture, offers short and long-term furniture rental in Huntington WV.  Customer Service is our priority; therefore, we are flexible enough to offer customized solutions to any furniture rental, purchase, rent-to-own or basic intern arrangement desired.  We have the ability to work in concert with any apartment community, property management company, corporate housing firm or insurance relocation company to deliver a variety of options from a single sofa rental to a complete "turn-key" corporate furniture package.We also offer our rental services for those needing rental furniture, housewares, bedding, electronics and appliances for home staging, student or military housing, or office furniture for company rentals.
UPSCALE FURNITURE Rental offers a complete line of furniture packages for a variety of apartment or town home layouts in Huntington WV. Our furniture rental division recognizes the importance of our relationship with Huntington's apartment communities.
Call us for more information and rates at (859) 536-2324.